Whether you're a speculator taking on risk for the potential profit or a hedger protecting yourself from market volatility, trading futures allows its traders to have an active role in determining the price of future products. Unlike investing in live equities, futures trading provides leverage – upping the risk and the potential reward. It can be hard to find comfort in an environment that is known for its volatility, but futures trading doesn't have to be all about risk. Being knowledgeable about how and what you trade allows you to be educated enough to be on the right side of the market while also letting you know how to get out of the wrong side with limited loss. CCS Futures is a team focused on training their clients to be informed traders, from little to no experience, to traders that can implement advanced trading techniques with ease.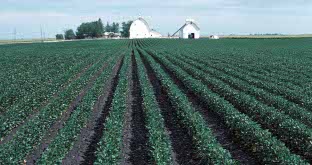 We are as much teachers as we are advisors; we know what it takes to trade futures. You are never alone while trading and you have the weight of our experience behind you, guiding you towards your own signature trading style. While trading futures with CCS Futures you get to decide what you want, with the simple comfort of knowing you have a team behind you, making sure you're informed every step of the way.
We also have a substantial Resources that provides our clients with a library of articles, guides, trading resources, and a trading terms glossary for those just starting out.
Trading futures doesn't have to be an overwhelming experience, let the knowledge and experience of the CCS Futures commodity brokers assist you in planning your futures trading.
Trading Platforms

Capitol provides nothing short of industry-leading technology in a remarkably simple format.

You get everything you need to be in control and it's easy to use.
Open An Account

Open an account with Capitol Commodity Hedging Services and you'll receive exclusive access to our unique trading tools. Plus, all the help you need, only a phone call away.
-Brazil soybean harvest in final stretch - behind average as well as with last year-Brazil 1st corn crop harvest maintains average pace
read more
Contact
Get In Touch
Capitol Commodity Hedging Services, Inc
3905 Vincennes Road Suite 303
Indianapolis
IN 46268
1-800-876-8050
317-848-8050