10-year T-note yield drifts towards the lower end of recent range
Treasury sells 10-year T-notes today
Trump-AMLO celebrate USMCA while Trudeau stays home 

10-year T-note yield drifts towards the lower end of recent range — The Treasury today will continue its firehose of debt sales with an auction of $29 billion of 10-year T-notes. The size of today's 10-year auction is up by $4 billion from April's reopening size and by $5 billion from the $24 billion reopening size that prevailed during 2019 and early 2020 before pandemic expenses caused the federal budget deficit to explode. The national debt has gone vertical since the pandemic began, soaring by $3 trillion since the end of February to a record high of $26.45 trillion. The national debt has nearly tripled since 2007.

The markets have nevertheless taken the new debt supply easily in stride due to safe-haven demand and expectations for the economy to take a long time to recover and for the Fed to leave rates unchanged near zero at least into 2023. The benchmark 10-year T-note yield on Tuesday closed at 0.64%, in the lower quarter of the 3-month trading range between 0.54% and 0.96%.

The 10-year T-note yield has fallen back towards the lower end of its trading range mainly because of the new record high in the U.S. pandemic statistics, which is slowing the recovery of the U.S. economy. Atlanta Fed President Bostic on Tuesday said that business leaders and consumers are getting worried again due to the worsening pandemic. He said, "There are a couple of things we are seeing and some of them are troubling and might suggest that the trajectory of this recovery is going to be a bit bumpier than it might be otherwise."

The market is expecting the funds rate to drift lower during the remainder of this year and through 2021, reaching slightly negative rates of -0.03% by 2022, according to the federal funds futures curve. That implies 48% odds of a -25 bp Fed rate cut by early 2022 from the current effective federal funds rate of 0.09% (i.e., 12/25 = 48%). The market is expecting the funds rate to be at zero in the first half of 2023.

The T-note market is also seeing strong support from the Fed's massive QE program of $120 billion per month, with purchases of $80 billion of Treasury securities and $40 billion of mortgage-backed securities per month. The Fed's balance sheet has soared by a total of $2.85 trillion from the pre-pandemic level in February to the current level of $7.00 trillion. The Fed's balance sheet has risen to 32.5% of GDP from 19.3% of GDP in February before the pandemic.

The ECB and BOJ have also been on a QE rampage, pushing the combined Fed-ECB-BOJ balance sheet total up by more than $5 trillion since early this year. That massive amount of liquidity has been a major bullish factor for both stocks and bonds.

T-note prices have also seen support from tepid inflation, although inflation expectations have steadily risen in the past several months due in part to the recovery of oil prices. The 10-year breakeven inflation expectations rate plunged to 0.47% during the worst of the pandemic crisis in March, but has since drifted higher to 1.42%. The market is expecting inflation over the next 10 years to be about 1/2 percentage point below the Fed's +2.0% inflation target.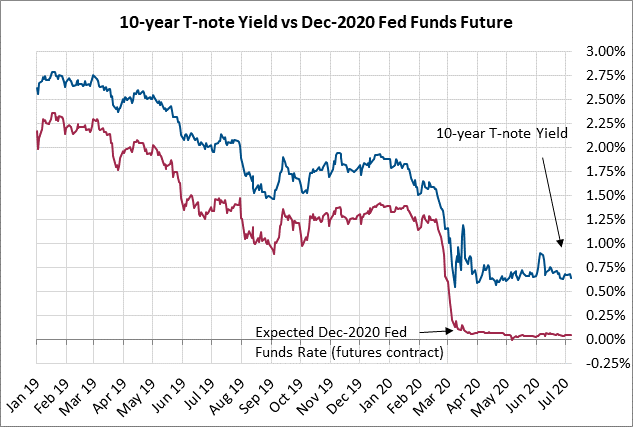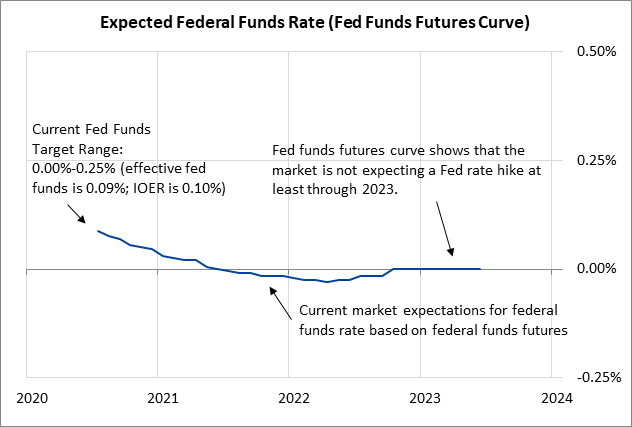 Treasury sells 10-year T-notes today — The Treasury today will sell $29 billion of 10-year T-notes in the second and final reopening of the 5/8% 10-year T-note of May 2030, which the Treasury first sold in May. The Treasury will then conclude this week's $94 billion coupon package by selling $19 billion of reopened 30-year T-bonds on Thursday.
The 12-auction averages for the 10-year are as follows: 2.43 bid cover ratio, $9 million in non-competitive bids, 5.4 bp tail to the median yield, 44.3 bp tail to the low yield, and 45% taken at the high yield. The 10-year is slightly below average in popularity among foreign investors and central banks. Indirect bidders, a proxy for foreign buyers, have taken an average of 59.8% of the last twelve 10-year T-note auctions, mildly below the median of 61.7% for all recent Treasury coupon auctions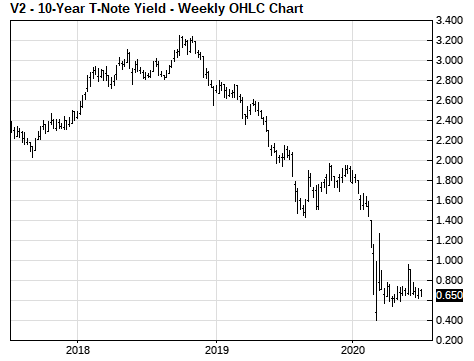 Trump-AMLO celebrate USMCA while Trudeau stays home — President Trump today welcomes Mexican President Andres Manuel Lopez Obrador to Washington for meetings and a state dinner with 20 top business executives from the U.S. and Mexico. Mr. Trump invited AMLO to Washington to mark the beginning of the USMCA agreement on July 1.

Canadian Prime Minister Trudeau on Monday declined an invitation to join his counterparts in Washington due to other commitments. One factor was Mr. Trudeau would be bound by his own government's rule to quarantine for two weeks if he were to leave the country and visit Washington. He has key business to attend to in Parliament with the budget being released today. However, it is no secret that Mr. Trudeau is upset about Mr. Trump's threat of new tariffs on Canadian aluminum.

The markets are waiting for any news out of the White House about new restrictions on China. White House Chief of Staff Meadows on Monday said that Mr. Trump is preparing to issue a series of executive orders on a range of topics including China. Politico on Tuesday reported that the White House is considering a few executive orders on China, possibly curbing special exemptions for Chinese companies to operate in the U.S. and targeting trade with Hong Kong. President Trump on Tuesday said his administration is looking at a ban on TikTok. Bloomberg late Tuesday reported that there are discussions at lower levels at the State Department about whether to make it more difficult for Hong Kong to peg its currency to the dollar.