Fed continues to battle money market squeeze and will have to make some long-term changes — The Fed today is planning to do another $75 billion repo operation to provide liquidity to the money markets and keep the repo rate and other short-term rates down. The Fed has been doing repos since Tuesday when the repo rate surged on tight liquidity caused by the settlement of last week's Treasury auctions and the withdrawal of cash from the banking system by corporations that had to pay corporate taxes.

This week's tight money markets do not have any major implications for the economy or for the direction of the Fed's short-term monetary policy. However, the tight money markets do mean that the Fed will have to implement some permanent changes to address the reserve shortage. In particular, the Fed will have to go ahead with its long-discussed plan of opening a permanent repo facility. The Fed will also need to start allowing its balance sheet to rise to boost the amount of reserves in the banking system.

Fed Chair Powell at his press conference this week reminded the markets that the Fed has said all along that there has been a large amount of uncertainty about the natural level of demand for reserves in the banking system. That uncertainty made it difficult for the Fed to know ahead of time how far it should reduce its balance sheet. As it turns out, the Fed probably drew down its balance sheet too far. Mr. Powell said Wednesday that the Fed will likely now need to "organically" grow its balance sheet by buying Treasury securities.

Some observers have already started calling this "QE-lite." However, the Fed does not want the operation to be called "QE" in any form since the purpose of the new operation would be to simply boost reserves to the level of natural demand, not to force a large amount of excess reserves into the banking system as it was trying to do with its three post-crisis QE programs. The good news for the markets is that they are likely to get more balance sheet liquidity in coming months, even if that liquidity only meets demand.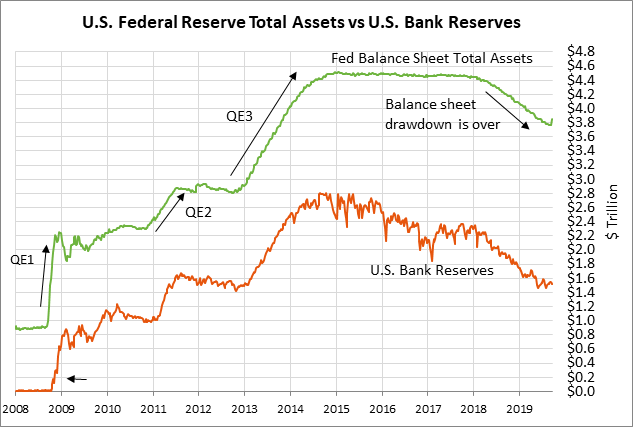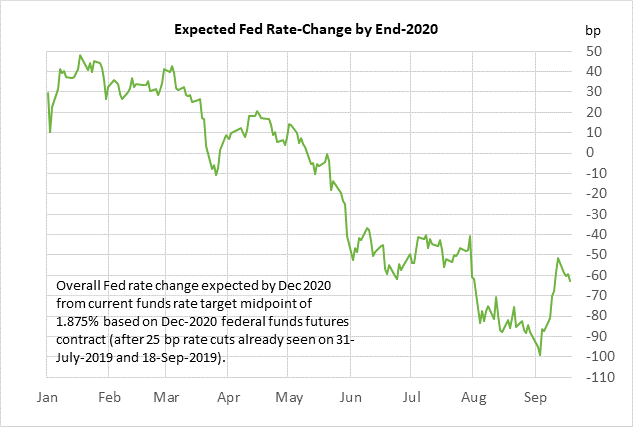 Kudlow says there is a "little softening" in trade mood as deputies meet — White House advisor Kudlow on Thursday said that there is a "little softening" in the mood as US/Chinese deputy trade officials on Thursday began two days of meetings in Washington. The deputies are trying to pave the way for high-level talks that are expected for early October but have yet to be scheduled. The markets are hoping that the US/China might be able to at least reach an "interim" agreement whereby President Trump foregoes his plan for new tariffs on Oct 15 and Dec 15 in return for Chinese ag purchases and commitments on IP.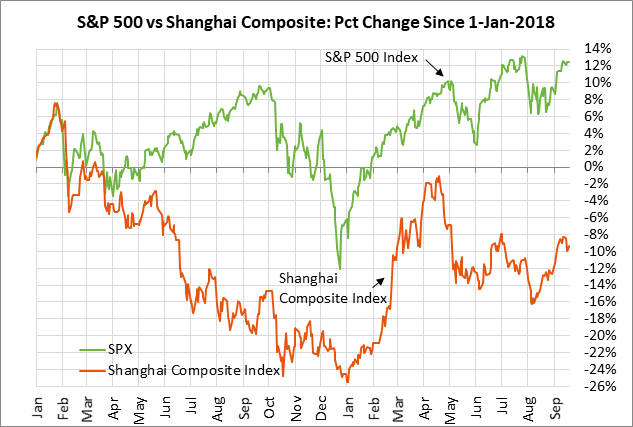 Congress moves towards CR to prevent Oct 1 government shutdown — The House on Thursday approved a continuing resolution through November 21 that would prevent a shutdown of the federal government on Oct 1. The Senate is expected to take up that CR next week. The markets will be pleased about the low odds for a government shutdown on Oct 1, although that threat will then arise again on Nov 21 when the CR expires.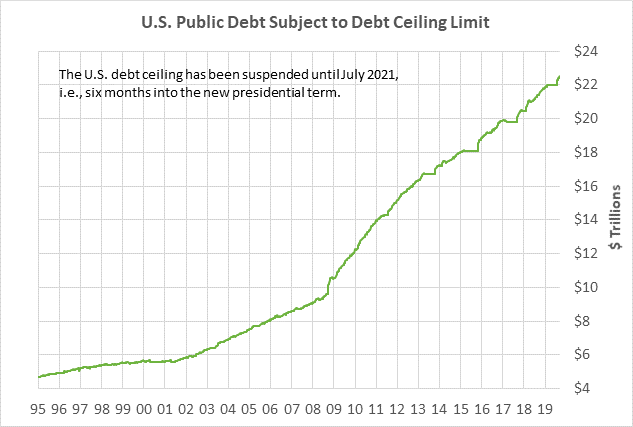 UK markets wait for Supreme Court decision next week on Parliament's suspension — The UK Supreme Court on Thursday wrapped up three days of hearings on whether Prime Minister Johnson's suspension of Parliament through October 14 was legal. Mr. Johnson pitched the suspension as the normal result of the government ending one Parliamentary session and waiting for the next session to begin. However, virtually all observers believe that Mr. Johnson's intent was to reduce the number of legislative days that Parliament had to try to stop Brexit before the October 31 deadline.

In any case, Mr. Johnson has already been foiled in his effort since Parliament just prior to the suspension already passed a bill that requires Mr. Johnson to request a Brexit extension if there isn't an acceptable withdrawal agreement by October 19, the day after the EU Summit on Oct 17-18. It remains an open question whether that law will be effective since Mr. Johnson might simply ignore it, or poison any request to the EU so that the EU will not grant an extension. In that case, Mr. Johnson would get his demand for a no-deal Brexit on October 31 if no deal is possible.

There will be more political turmoil if the UK Supreme Court early this week rules that Mr. Johnson's suspension of Parliament was illegal. If Parliament comes back into session within the next week or two, then Mr. Johnson's opponents will have a platform for further attacks on his brinkmanship.

The betting odds for a no-deal Brexit in 2019 are currently at only 22% (7/2), according to oddschecker.com. The betting markets are assigning a low probability to a no-deal Brexit and a high probability for either an extension of the Brexit deadline into 2020 or that Parliament by some miracle will approve a Brexit withdrawal agreement before the Oct 31 deadline.

Meanwhile, the Bank of England at its policy meeting on Thursday voted unanimously to leave its policy rate unchanged at 0.75%, which was in line with the market consensus. The BOE is anticipating a deteriorating situation due to Brexit uncertainty. The BOE's minutes said, "Political events could lead to a further period of entrenched uncertainty," which could produce weaker GDP growth and reduced inflation pressures. The markets are discounting about a 25% chance of a BOE rate cut by the end of the year. That rate cut would be a certainty if the UK crashes out of the EU on Oct 31 without a withdrawal deal, which would cause chaos at the UK borders and a recession. The UK is already on the brink of recession after Q2 GDP fell by -0.2% q/q, although a recovery of +0.3% is expected in Q3.