U.S. labor market debacle is giving rise to unthinkable unemployment numbers
President Trump sparks epic short-covering rally in oil with claim of big production cut 
Fed's balance sheet soars by $1.5 trillion in just 3 weeks

U.S. labor market debacle is giving rise to unthinkable unemployment numbers — The extreme challenge faced by the U.S. economy was made clear by yesterday's shocking news that 6.648 million people filed for initial unemployment claims in the week ended last Friday (March 27). That added to the previous week's figure of 3.307 million for a 2-week total of 10 million.

The number of new unemployment claim filings will continue rising over at least the next few weeks as mass layoffs continue with more states issuing stay-at-home orders and telling non-essential businesses to close down. Also, there is probably a substantial backlog of applications at swamped state unemployment offices try to catch up. It is remarkable that state unemployment systems were even able to process as many claims as they did in the past two weeks.

The consensus is for today's March payroll report to show a decline of -100,000 and for the unemployment rate to rise +0.3 points to 3.8% from Feb's 50-year low of 3.5%. However, today's unemployment report will capture very little of the labor market debacle, which didn't pick up speed until later in March after the survey week.

Next month's report for April payrolls will be truly horrific. Pantheon's Ian Shepherdson, who was fairly close to predicting yesterday's surge in unemployment claims, is forecasting that the April payroll report (to be released on May 8) will show payroll job losses on the order of 12-16 million. There is no doubt that over the next 2-3 months, millions more Americans will lose their jobs than the total of 8.7 million jobs that were lost during the entire Great Recession, which lasted 1-1/2 years.

Goldman Sachs is projecting that the U.S. unemployment rate will surge from the current 50-year low of 3.5% to 15% by mid-year. That would be a new post-war high, i.e., well above the peak of 10.1% seen during the Great Recession in 2007/09 and the current post-war record high of 10.8% posted in 1982. A 15% unemployment rate this spring, however, would at least remain below the peak of about 25% seen during the Great Depression.

The only saving grace from the current meltdown is the hope that many jobs can return fairly quickly once the pandemic is contained and businesses can open back up and rehire their former employees. Many businesses, in fact, are only furloughing their employees with the hope of rehiring them when the pandemic eases and economy restarts.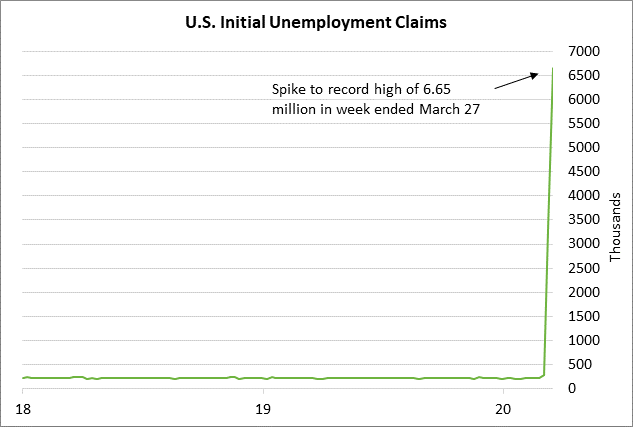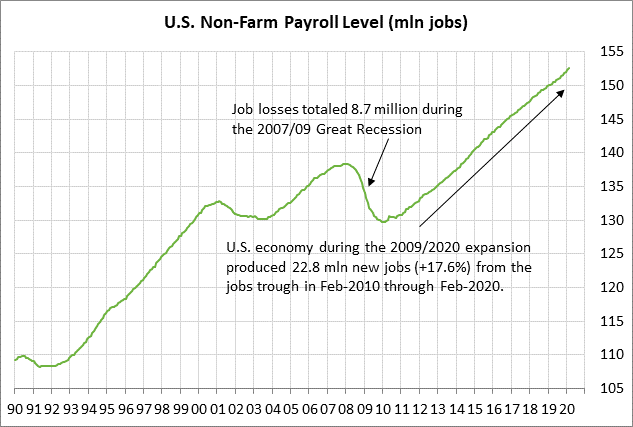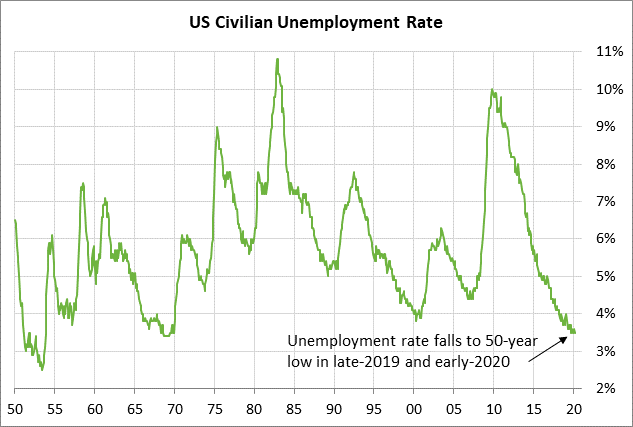 President Trump sparks epic short-covering rally in oil with claim of big production cut — President Trump on Thursday sparked an epic short-covering rally in crude oil prices with a tweet that said he expects Russia and Saudi Arabia to make big production cuts. Oil prices were also boosted by the early news that China plans to buy oil at low prices to fill its strategic reserves. However, oil prices later fell back when Saudi Arabia and Russia were noncommittal about any production cuts. May WTI crude oil prices on Thursday closed the day up +$5.01 (+24.7%) at $25.32 after having been up as much as 35% on the day's 2-week high of $27.39.

President Trump today is scheduled to meet with top oil company officials to discuss the situation facing the global oil markets. Mr. Trump's oil-company meeting-partners today will undoubtedly be pleased with his ability to tweet the crude oil market higher on Thursday.

President Trump yesterday tweeted that, "Just spoke to my friend MBS (Crown Prince) of Saudi Arabia, who spoke with President Putin of Russia, and I expect and hope that they will be cutting back approximately 10 Million Barrels, and maybe substantially more which, if it happens, will be GREAT for the oil and gas industry."

After that tweet, however, Kremlin spokesman Dmitry Peskov said that Mr. Putin has not talked to the Saudi Crown Prince and that Russia hasn't agreed to cut oil production. For its part, Saudi Arabia yesterday didn't confirm any cuts but did call for an urgent OPEC+ meeting to reach a "fair deal" along with non-OPEC+ countries, which is a step in the direction of a deal. There are reports that Saudi Arabia might agree to a deal if other countries joined a production cut agreement such as the U.S., Canada, Brazil, and others.

President Trump's tweet about a 10 million barrel cut or more did not specify whether he meant 10 million barrels per day. If so, that would involve massive and unprecedented cuts by all countries involved, but would cover less than half of the 20-30% plunge in global demand caused by the pandemic. If only Saudi Arabia and Russia were involved in such a deal, for example, each would have to cut its output by about half.

The idea of the U.S. trying to force its oil companies to cut production in order to cooperate with Russia and OPEC could also present a delicate political problem for the White House. The White House would be forcing American consumers to pay higher price at the gas pump, even as millions of people are losing their jobs, in order to save some U.S. oil companies and prop up OPEC countries that have been happily fleecing American gas consumers for decades. As usual, American gas consumers would end up paying the price for any such geopolitical oil deal.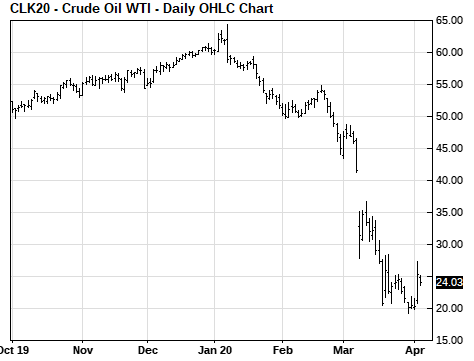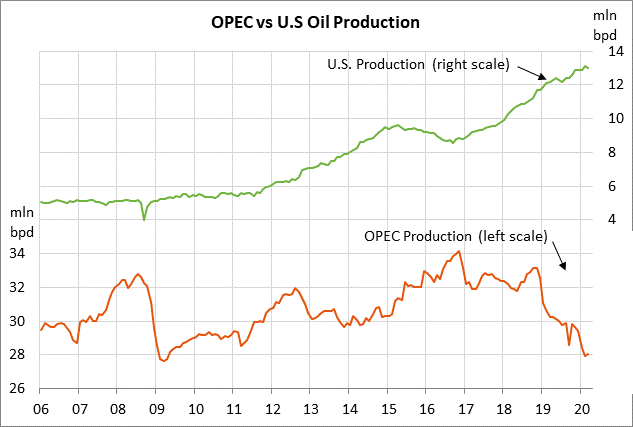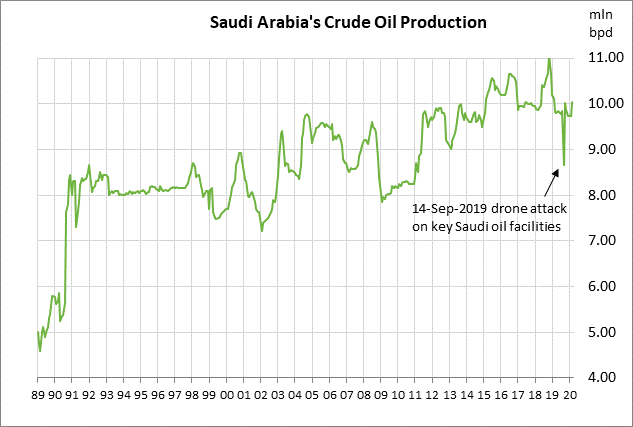 Fed's balance sheet soars by $1.5 trillion in just 3 weeks — The Fed late Thursday reported that its balance sheet rose to a new record high of $5.8 trillion in the week ended April 1. That means that the Fed has purchased $1.5 trillion of securities just in the past three weeks, which nearly equals its entire QE3 program of $1.7 trillion that took about two years to complete. The Fed has been buying enormous quantities of Treasury and MBS securities to stabilize those markets and to inject liquidity into the financial system