-Ethanol production ticks higher last week
-Ethanol stocks rise slightly – first increase in four weeks
U.S. ethanol production, for the week ended 11/29/19, ticked higher to 1.060 million barrels/day (312 million gallons/week) from 1.059 mbpd (311 mil gal/week) the week prior and met the average "needed" production pace of roughly 1.052 mbpd in order for the USDA's 5.375 billion bushel 2019/20 corn for ethanol usage estimate to be reached for the 2nd week in a row. While production was still 0.8% below last year's same-week rate, falling well short of the roughly 1.8% average year-over-year increase we see as being needed to reach the USDA's corn demand estimate, we're not as concerned about that comparison at this time given the notable pullback in production last year throughout much of December-March, which we currently do not anticipate being repeated this year given the positive turn in ethanol margins. Accordingly, the year-over-year production comparisons should improve in the weeks, if not months, ahead. In fact, this week's production last year of 1.069 mbpd was the highest of the next 24 weeks, all the way into mid-May, with production averaging just 1.019 mbpd for the period. If production simply holds steady at this week's level, a 4.0% yoy average increase would be realized for the December through mid-May time frame. U.S. ethanol production throughout the entire December-August period last year averaged 1.033 mbpd. Based on the recovery in production of late, rising for 10 consecutive weeks, and the improvement in ethanol margins, we do not anticipate USDA revising their corn for ethanol usage estimate in the upcoming December 10 WASDE report.
U.S. ethanol stocks last week rose modestly to 867 million gallons (20.639 million barrels) from 852 million gallons (20.277 mil barrels) the week prior, reflecting the first increase in four weeks, but are still a substantial 100 million gallons (10.4%) below ear ago late November stocks of 967 million gallons. The relatively low stocks and respectable margin structure should continue to support ethanol production prospects moving forward. U.S. gasoline demand last week declined to 9.032 mbpd from 9.204 mbpd the week prior, the lowest in 11 weeks, but was 1.7% above last year's same-week demand of 8.877 mbpd, with gasoline demand averaging +0.8% over the last four weeks and +0.2% over the 2019 calendar year so far.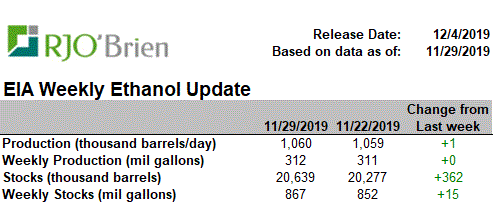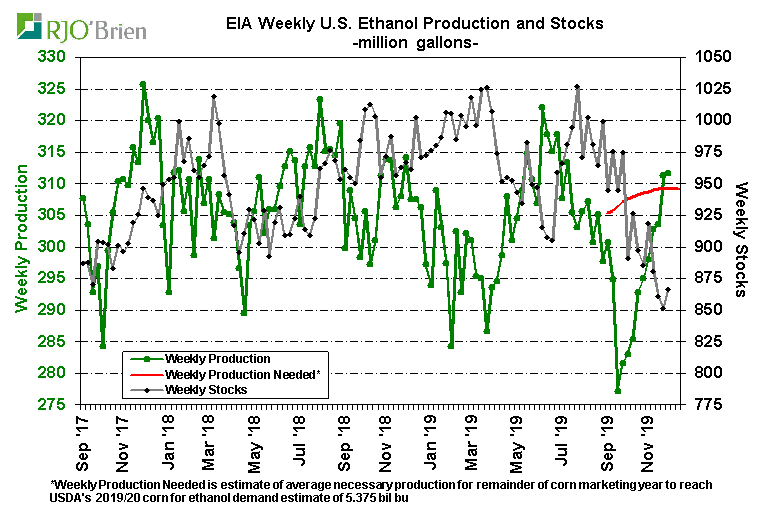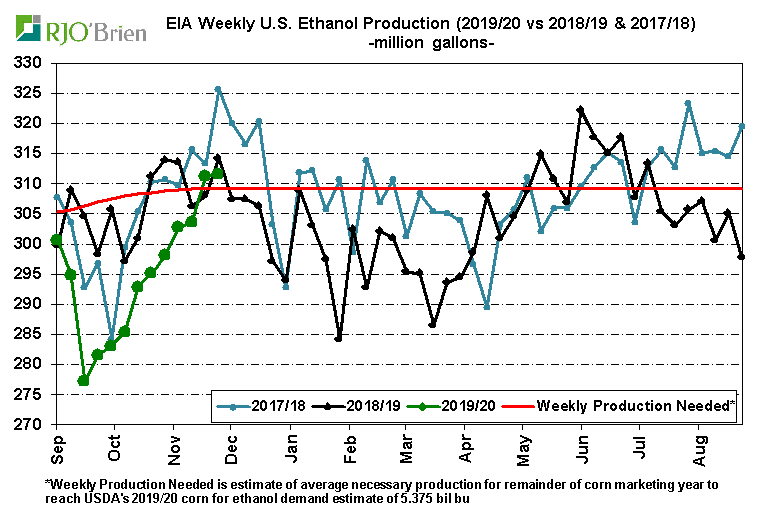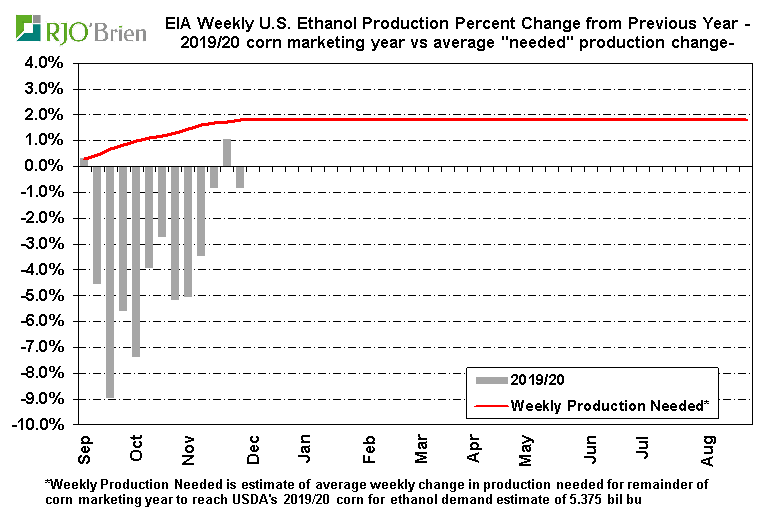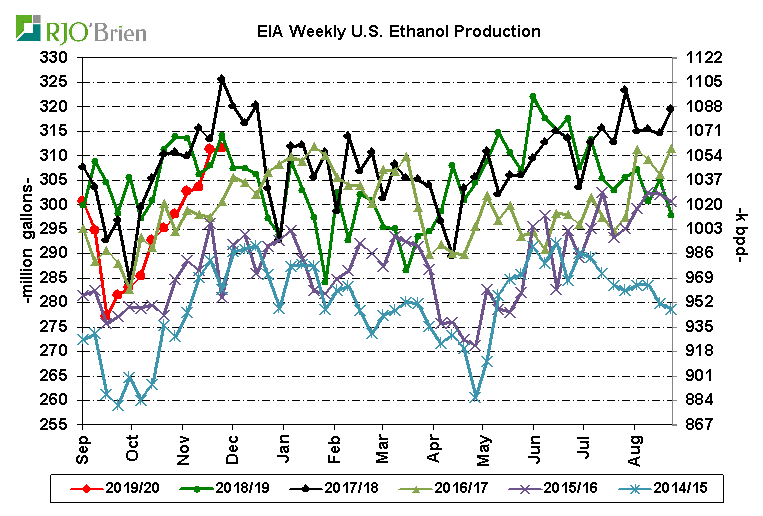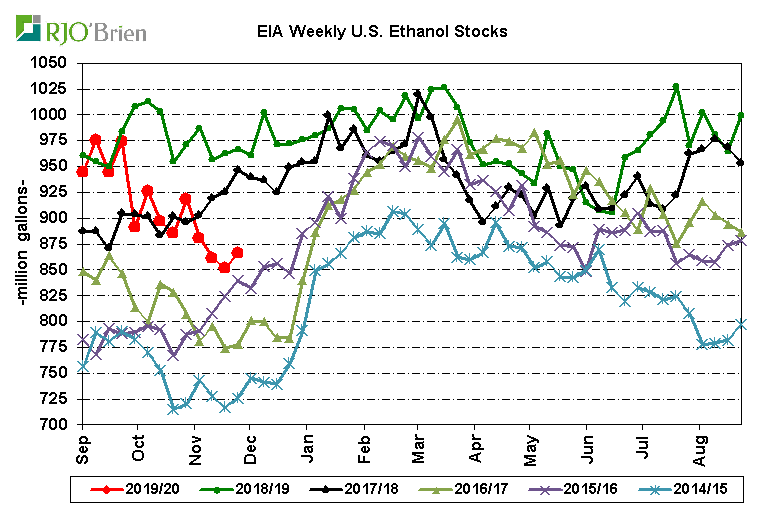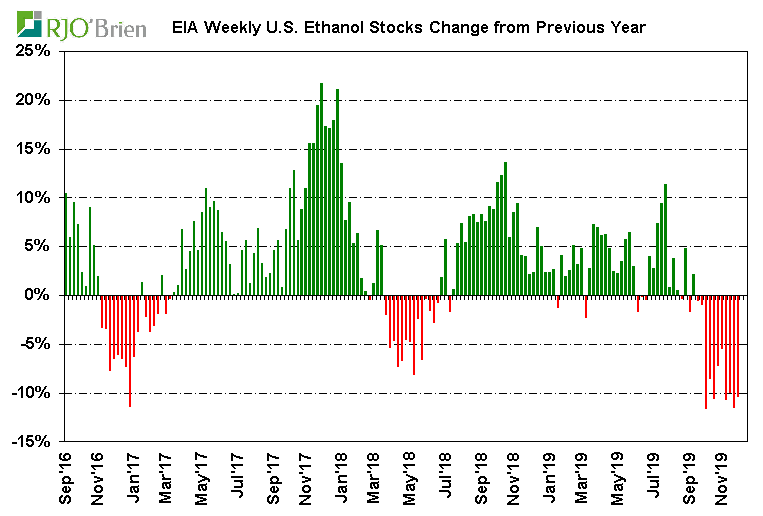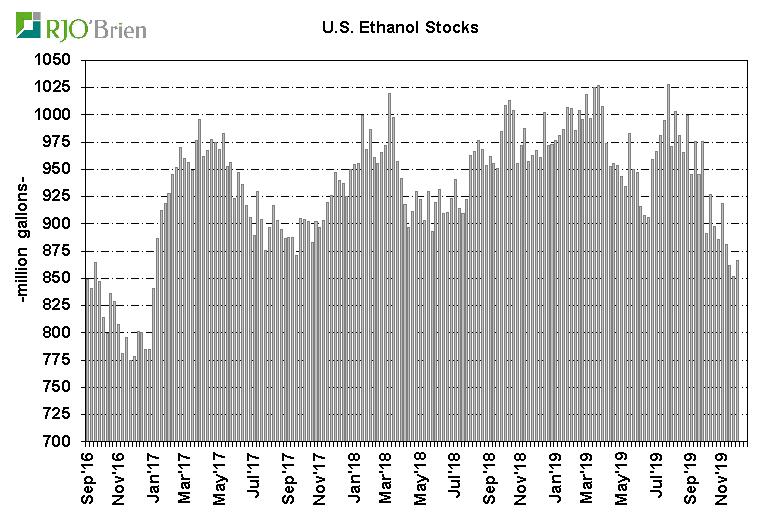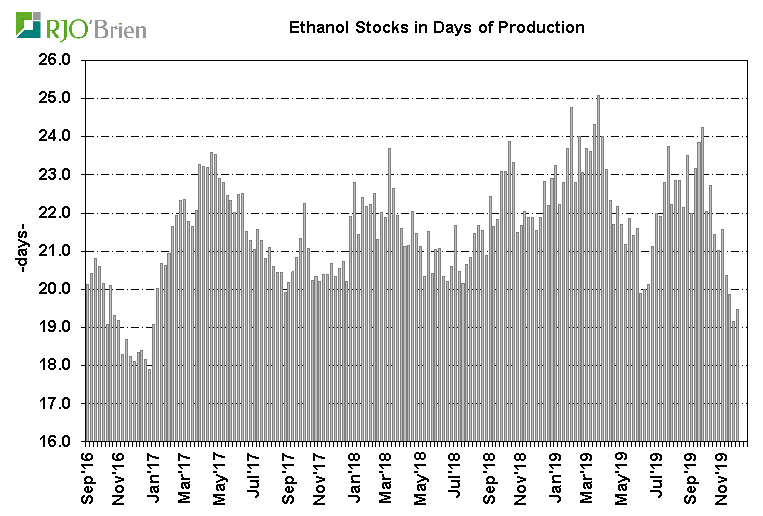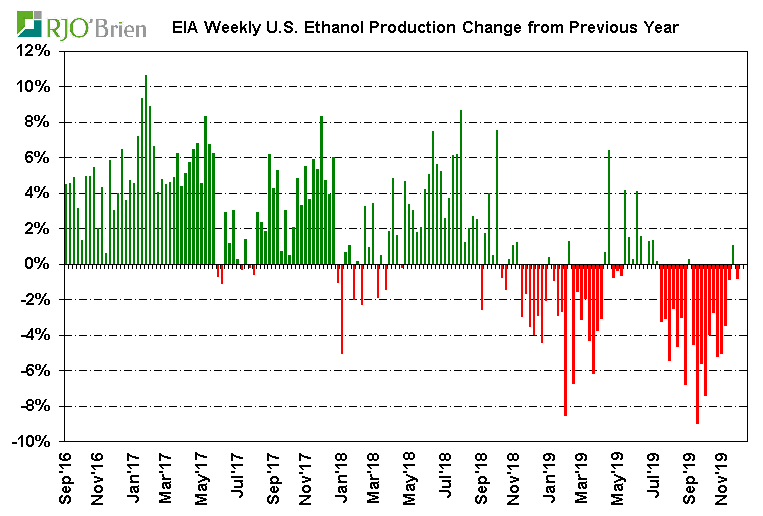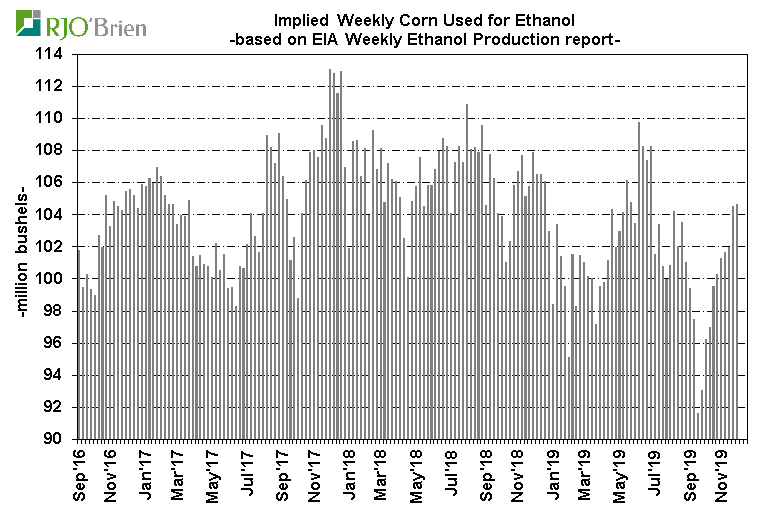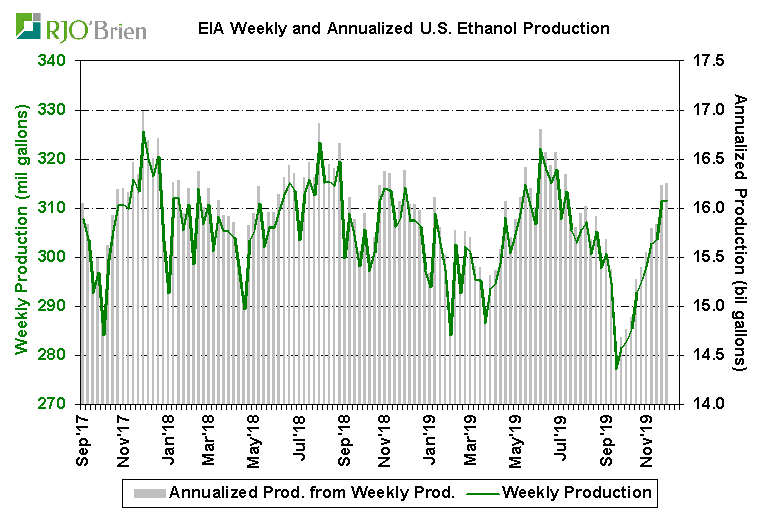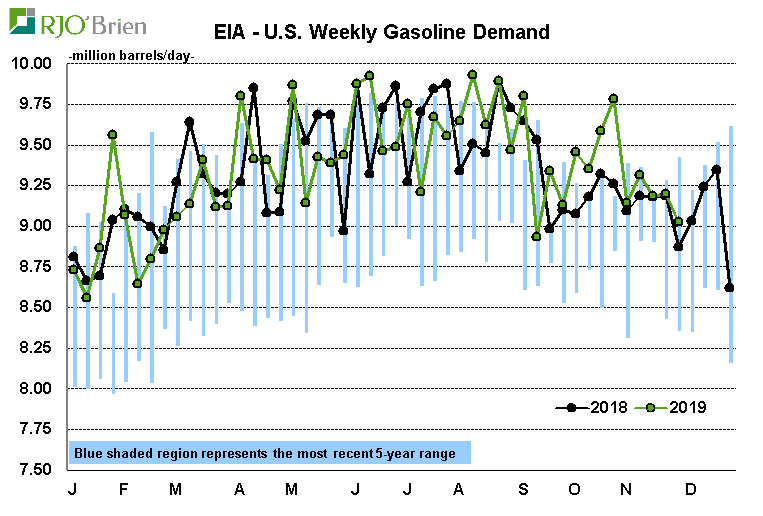 PRIVACY POLICYDISCLAIMERCOPYRIGHTABOUTRJO NEWSCONTACT US(800) 621-0757